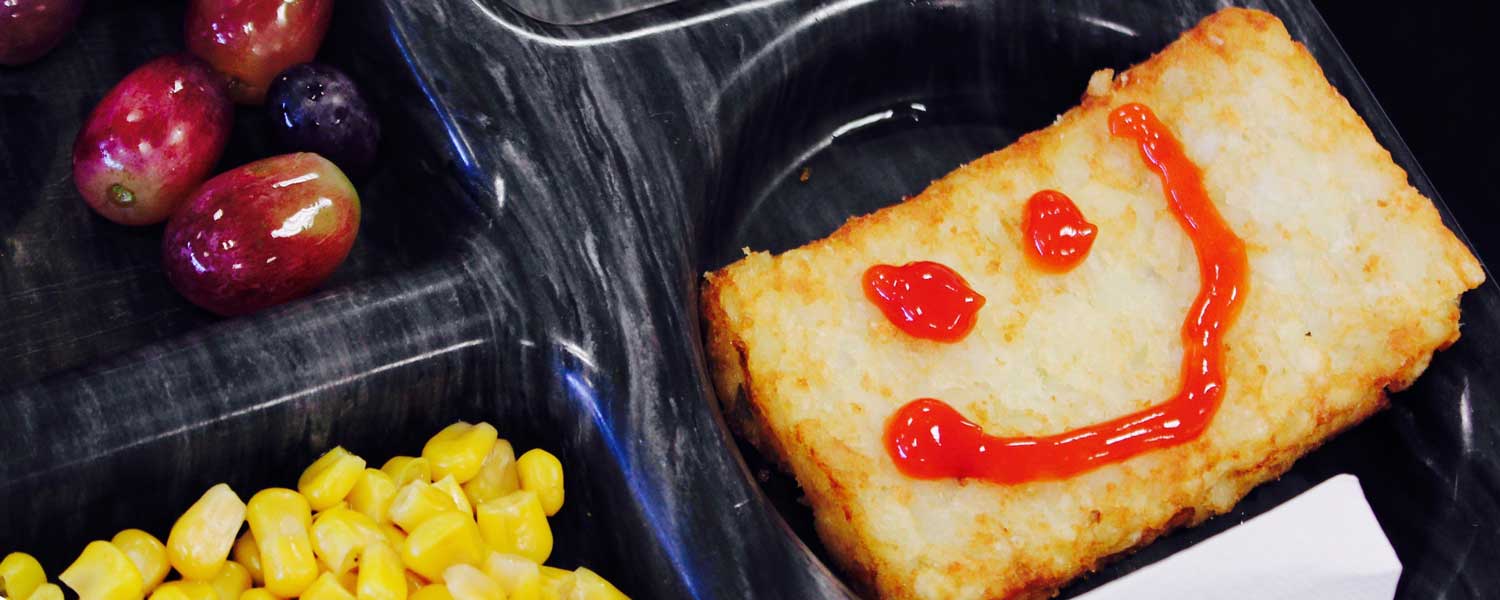 Cafeteria & Menus
We promote healthy eaters and healthy learners at North Mahaska. We serve our students a variety of healthy and colorful food options daily in our school cafeteria.
Meal Costs:
Breakfast: $1.50
Lunch: $2.60
Adult Breakfast/Lunch $3.55
We offer a reduced cost breakfast and lunch option for families that qualify.

We are proud to have a skilled staff that prepare, serve and care for the nutritional needs of our students.
---
Breakfast & Lunch Menu
August

2017

Sun
Mon
Tue
Wed
Thu
Fri
Sat

23

B: Donut Holes, Fruit, Milk

L: Cheeseburger, French Fries, Green Beans, Tomato, Grape Juice, Milk ALT: Rib Sandwich

• •

24

B: Cereal, Toast, Fruit, Milk

L: Chicken Sandwich, Tator Tots, Broccoli w/Ranch, Pineapple, Milk ALT: Tenderloin

• •

25

B: Sausage/Pancake, Fruit, Milk

L: Hot Dog, Hash Brown, Tomato, Corn, Applesauce, Milk....Alt. Corn Dog

• •

28

B: Sausage Patty, Toast, Fruit, Milk

L: Sub Sandwich, Mixed Veggies, Smiley Face Potatoes, Fresh Veggies, Mandarian Oranges, Milk ALT: Grilled Chicken

• •

29

B: Breakfast Wrap, Fruit, Milk

L: Walking Taco, Chili Beans, Lettuce/Cheese/Tomato, Seasoned Carrots, Pears, Milk ALT: Taco Burger

• •

30

B: Omelet, Toast, Fruit, Mik

•

31

B: Breakfast Pizza, Fruit, Milk

L: Sloppy Joes, Tri-Tators, Peas/Carrots, Tomato, Raisins, Milk ALT: Hamburger Patty

• •