English & Language Arts
Secondary School English Department
Our Mission
Encouraging exploration of the world of literacy, our English students engage in small and large group projects, discussions, and writing exercises. Students will learn from a variety of literary means such as novels, poetry, short stories and plays. In class, students will read and discuss the literature so as to learn appropriate communication skills and work on building confidence and comfortability with their English skills. Many resources are available to students including laptops, interactive whiteboard, Elmo display, school e-mail, and electronic assignment submission. Through the use of technology and teaching a sense of community is created where students are provided with the tools needed to be successful.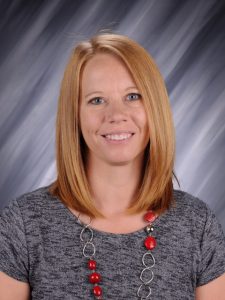 Shawna Goemaat
A Warhawk at heart, Shawna Goemaat graduated from Central College and has earned her teaching endorsement in English and Journalism from William Penn University in addition to her Talented and Gifted endorsements from University of Iowa. She and her husband have four children who've attended North Mahaska. In her free time she enjoys attending her children's sports events, camping, gardening and reading.
Email: goemaats@nmwarhawks.org
Phone: 641-637-4187
Website: https://sites.google.com/site/mrsgoemaat/
Kate Hite
Kate Hite has been teaching at North Mahaska for over 10 years. She grew up on a farm in rural Mahaska County and received her Bachelor's Degree from Central College. She lives in New Sharon with her husband and two children. When not teaching at North Mahaska you might find her enjoying the outdoors, spending time with her family, reading, traveling, or exploring her family genealogical history.
Email: hitek@nmwarhawks.org
Phone: 641-637-4187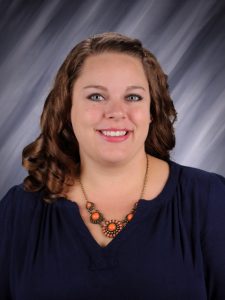 Anne Sellers
Teaching a variety of classes here at North Mahaska for over 6 years, Anne Sellers serves as a K-12 district librarian. Anne has a passion for literacy and incorporating technology into the library environment. She also teaches English courses and acts as the National Honor Society advisor. Anne spends her free time sewing, crafting, reading, traveling, getting together with family and friends.
Email: sellersa@nmwarhawks.org
Phone: (641) 637-4187
Website: https://sites.google.com/site/mrssellersclasses/