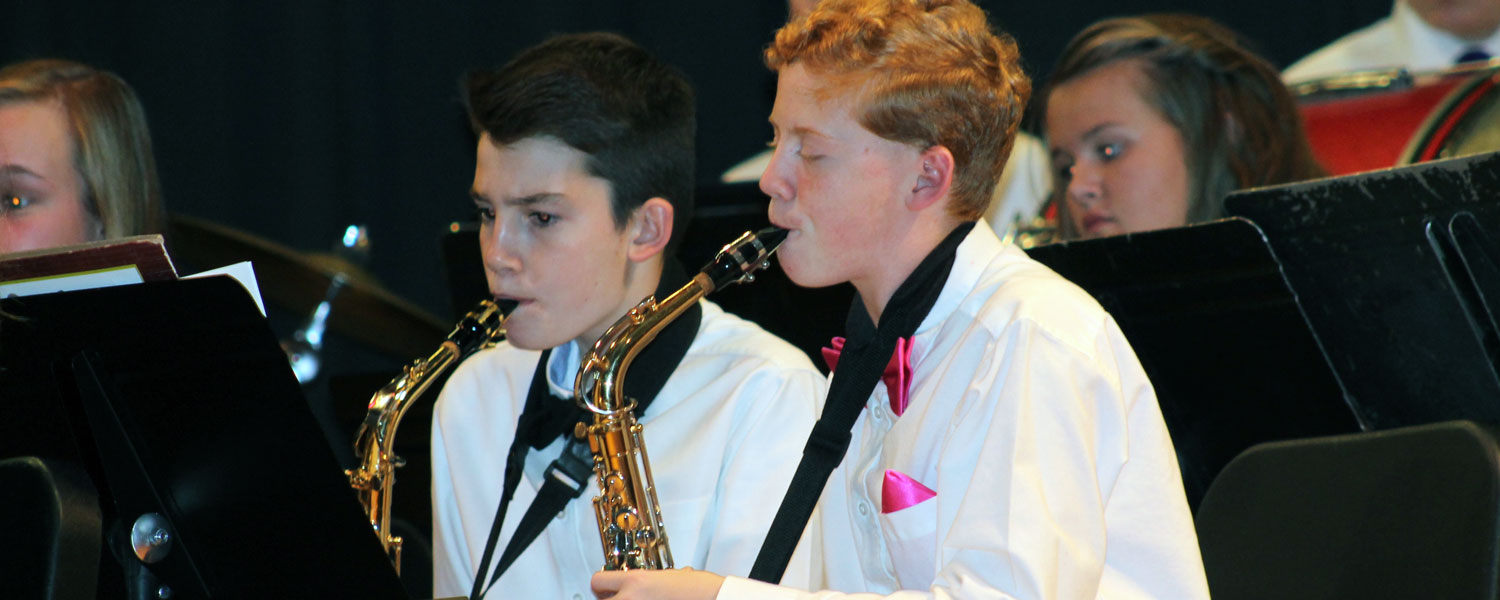 Music, 5-12 Grade
Encouraging an understanding of musical language is the main focus of our Band and Vocal program here at North Mahaska. Students are encouraged to support one another in this community environment and take responsibility for the success of all. Band and Vocal students are taught a variety of techniques using their instruments, scale sheets, laptops, CD's, and technique books. Improving their intellectual understanding of music so that their execution in performance becomes flawless.  
Tara Carrico
Very involved here at North Mahaska, Tara Carrico works in a variety of capacities from vocal instruction to student council sponsor. Tara and her husband Travis have been married for over 20 years. Their daughter Jenna is a student at William Penn University and son Jace lost his battle with brain cancer in 2008 at age nine.
Email: carricot@nmwarhawks.org
Phone: 641-637-4187
Bruce Peiffer
Bruce Peiffer has been teaching music for over 20 years and works consistently to introduce students to a variety of musical styles to improve their performance. Bruce has four children and two grandchildren. His wife, Cyndi works at William Penn University and they both live on an acreage near Oskaloosa.
Email: peifferb@nmwarhawks.org
Phone: 641- 637-4187