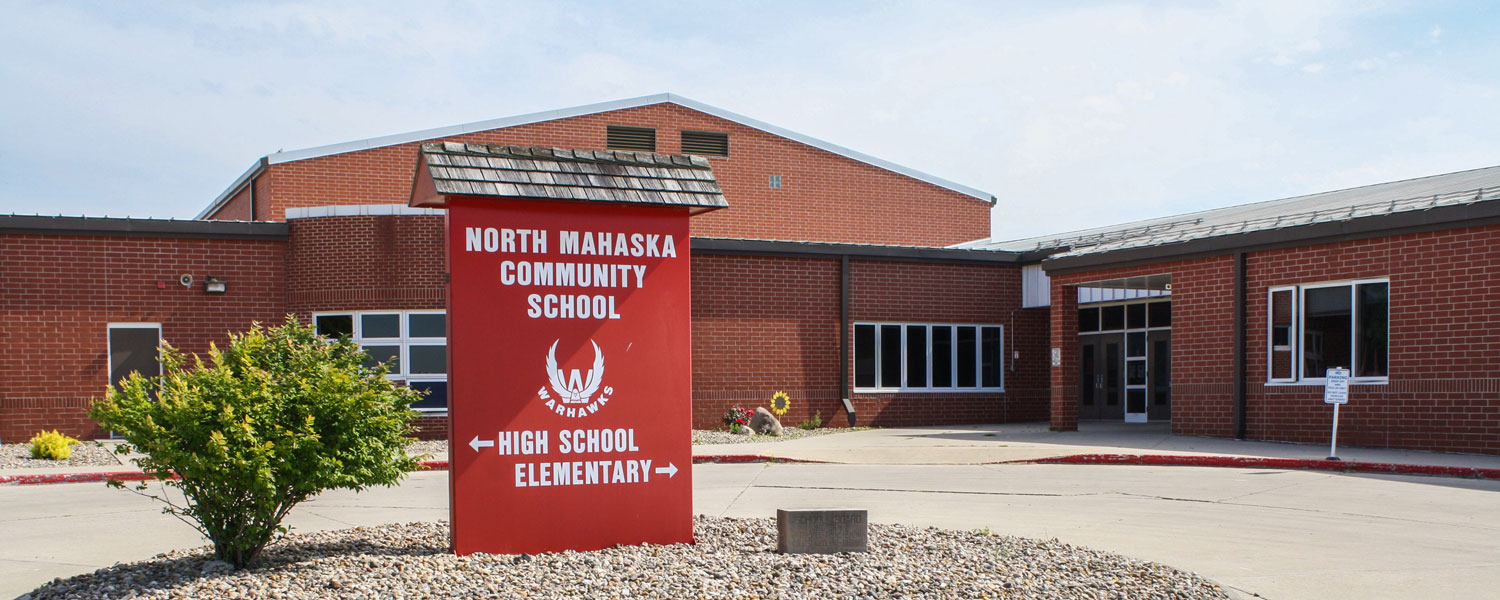 The North Mahaska Community School District, located in New Sharon, Iowa, serves approximately 600 students from Preschool to 12th grade.
Mission Statement
North Mahaska Community Schools will prepare students to be positive, productive citizens, with the passion and skills for lifelong learning.
Our School History
1956: The communities of Barnes City, Lacey, Taintor, and New Sharon joined to form North Mahaska Community School.
1997: A bond issue was passed to build a new Elementary School.
1999: The North Mahaska Elementary School was completed in the summer, which connects to the Jr. and Sr. High School by a hallway.
2008/2009: North Mahaska Community School District Early Childhood education center opened, housing the preschool for ages 3 and 4 as well as the Sunshine and Smiles Daycare Center.