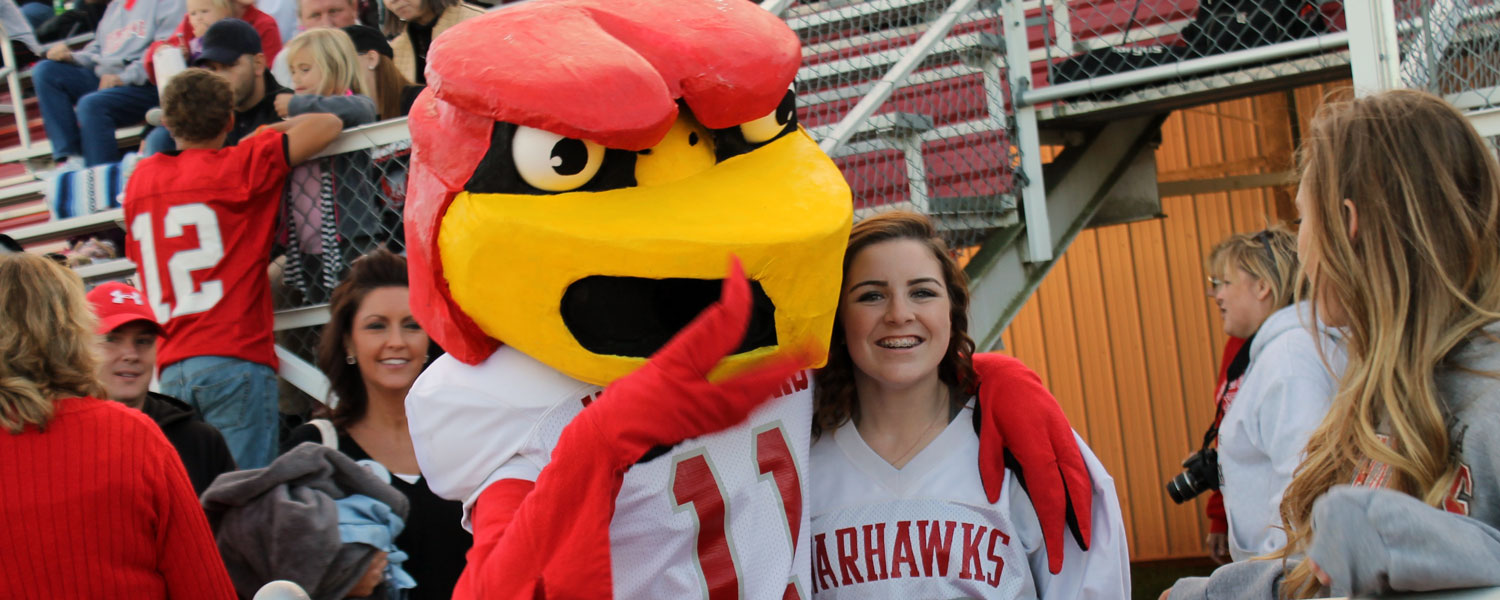 Welcome to North Mahaska!
Proud to be serving over 500 students from preschool to 12th grade, North Mahaska Schools are located in New Sharon, Iowa.
Why our Staff is Key
---
The primary focus of all staff is to encourage learning, help others and maximize the opportunity for each child to reach their full potential. With our strong emphasis on meeting the needs of all students through differentiated instruction and research-based practices, the students at North Mahaska annually perform at high levels above the state and AEA averages on state assessments.
North Mahaska Staff are dedicated to ongoing growth and development as they regularly collaborate in professional learning communities aimed at continuous improvement in the areas of teaching and learning. They also partner with parents to enhance the educational opportunities for students.
What We Offer
---
North Mahaska Elementary promotes Positive Behavioral Interventions and Supports (PBIS), to encourage an affirmative learning environment.
North Mahaska Junior and Senior High implements Olweus, a bullying prevention program endorsed by the state of Iowa, to ensure a safe setting for their education.
Our school also offers additional support services in the areas of Reading Intervention, Special Education, Enrichment, and English as a Second Language.
Through consistent teaching, modeling, and practicing, students show good character by demonstrating safe, caring, respectful, and responsible behaviors. It is our philosophy that acknowledging and recognizing students when they demonstrate those core values will promote continued positive behavior.
Welcome
FROM OUR SUPERINTENDENT
Welcome North Mahaska Students, Parents, Staff, Community Members, Visitors, and prospective Warhawks!
It is with great joy and excitement I serve the district as your elementary principal and schools superintendent! I have been a Warhawk through and through from the beginning!  My parents, siblings, husband, and I have all graduated from North Mahaska Schools.  Not only did we have a high quality education, we were provided with wonderful memories of educational learning experiences, sports, friendships and teachers who cared deeply about our future success.
For over 50 years, North Mahaska Schools has been preparing students for success beyond high school.  Our mission is: "to be positive and productive citizens". Whether students choose to pursue post secondary education or enter the workforce immediately following high school, North Mahaska builds a strong foundation for future success.  Some of the best and brightest mothers, fathers, doctors, lawyers, engineers, teachers, scientists, representatives, executives, business managers, laborers, and dentists have graduated from North Mahaska Schools.
What does it mean to be a Warhawk?  I am sure if you were to ask our graduates or community members you would get several responses, but I believe they would all share a common answer.
A Warhawk is someone who takes pride in what they do, has outstanding character and is highly educated for success.
If you are an North Mahaska graduate, Red and White is definitely part of what makes us who we are.  As we transition into a new school year and soon to be another graduating class with many more to follow, I assure you North Mahaska Schools will continue to prepare students for success.  Today's workforce requires essential skills and concepts in critical thinking, effective communication, creativity, collaboration, flexibility, adaptability, productivity and accountability.
We will work diligently to provide students with these skills and take every opportunity to encourage, motivate and to build a sense of community and well-being within our school.  We invite you to take part in every opportunity you can to partner with us and help make each and every year a great one to remember at North Mahaska.
Sincerely,
Angela Livezey,
Elementary Principal and Superintendent
Join our Warhawk Community by Registering your Student