Senior Blake Fisher is putting his interest in computers to use through an independent study offered at North Mahaska. Fisher is helping to maintain and update the school's website as well as creating videos to inform and encourage the community.
Fisher's knowledge of website coding languages and an internship at MCG this past summer helped prepare him for this experience.
Fisher plans to attend Iowa State University next fall and major in Software Engineering.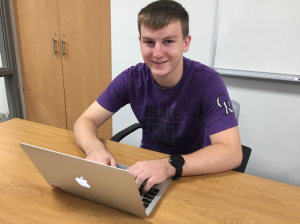 "This experience will help me greatly in the future," said Fisher. "It provides me work experience for Website Administration. Many employers will like that I have this on my resume."